Roger Nichols - biography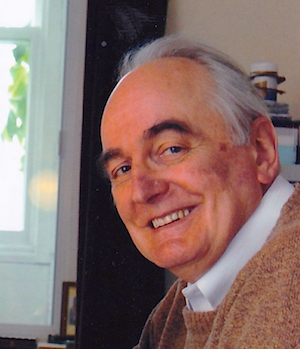 After studying at Oxford with Edmund Rubbra and Frederick Sternfeld, Roger Nichols taught in various schools and universities until 1980, when he became a freelance author, translator, editor, broadcaster and pianist. He has broadcast regularly for BBC Radio 3 since 1976, mainly on the subject of French music since Berlioz. Among the documentaries he wrote and presented were those on Arthur Honegger, Alfred Cortot, Maggie Teyte and Benno Moiseiwitsch, and his series The Harlequin Years, on music in Paris from 1917 to 1929, later formed the basis of a book of the same title published by Thames & Hudson in 2002. Other publications include biographies of Debussy and Ravel, translations of French volumes on Fauré and Berlioz, and most recently an edition of Richard D E Burton's groundbreaking book on Messiaen's literary and intellectual background (OUP, 2016).
Over the last 30 years he has produced editions of French music with Peters Edition of London, including most of Ravel's piano music, and a volume of the complete Duparc songs which benefits from previously unused material provided by Duparc's heirs. He has been a reviewer for BBC Music magazine since 2007 and was advisor to the Radio 3 Ravel Day in 2016. He and his wife have lived in Herefordshire since 1991. In 2007 he was appointed chevalier de la Légion d'honneur for services to French culture.
Link to Roger Nichols' website
Roger at Ravel's piano