Adam Gorb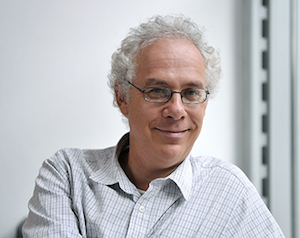 Adam Gorb (born 1958) studied Music at Cambridge University and Composition at the Royal Academy of Music in London, where he graduated with the highest honours including the Principal's Prize, in 1993. His compositions include orchestral, ensemble, chamber, solo and choral works, and have been performed, broadcast and recorded world-wide. In the UK his compositions have had performances at contemporary music festivals in Huddersfield, Cheltenham, Hampstead and Highgate, Spitalfields and Canterbury, and he has had concerts entirely devoted to his music in the UK, the USA and Canada. He has been featured composer at Luton and Bromsgrove music clubs and Oxford University. His concert band composition Metropolis has won several prizes, including the Walter Beeler Memorial Prize in the USA in 1994. Three other Wind Ensemble works: Towards Nirvana, Adrenaline City and Farewell have won British Composer Awards.
Adam Gorb's works have been performed by the BBC Philharmonic Orchestra, the Liverpool Philharmonic Orchestra, the Maggini Quartet, the BBC Singers, the Tokyo Kosei Wind Ensemble, the Royal Marines and the Liverpool 10/10 ensemble.
In 2010 a CD devoted to his works was released on the NMC label, and in the same year a large scale choral work Eternal Voices was premiered in Exeter cathedral, and has been performed in cathedrals around the UK since. In 2012 his opera Anya 17 (2012) was premiered in Liverpool and Manchester to great acclaim, and has since been performed in Romania and Germany in 2013 and San Francisco in 2014. 2016 includes premieres of works for the BBC Philharmonic and the Pleyel trio and further productions of Anya 17.
Adam Gorb has taught and lectured in many European countries, the USA, Canada and Japan. He is Head of School of Composition at the Royal Northern College of Music in Manchester.