Jacqueline Shave - biography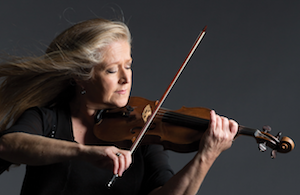 Jacqueline Shave received her formal training at the Royal Academy of Music, but drew her particular performance inspiration and love of chamber music from her time at the Britten-Pears School in Snape. On leaving the Academy she became Leader of English Touring Opera, but soon made the decision to dedicate herself to chamber music, leading the Schubert Ensemble and then co-founding and leading the Brindisi Quartet for fifteen years, with whom she recorded and gave concerts worldwide.
She is in demand as a guest leader with many of the UKs leading orchestras and ensembles including the Nash Ensemble, London Sinfonietta, Scottish Chamber Orchestra, English Chamber Orchestra, Composers Ensemble, BBC Scottish and Royal Philharmonic Orchestras .She was appointed leader of Britten Sinfonia in 2005. In 2013 she additionally became leader of the Red Note Ensemble, a contemporary music group in Glasgow and is the violinist in the Britten Oboe Quartet with Nicholas Daniel.
In 2011 she took a year away to explore other musical pathways, which resulted in Postcards from Home, a world music/jazz CD in collaboration with Kuljit Bhamra (tabla) and John Parricelli (guitar). She also presented a complete Beethoven string quartet cycle on the Hebridean island of Harris, and gave a free improvisation concert in a cave on Hestur, in the North Atlantic Faroe Islands. Jacqueline is writing more and more and recently had a piece première d in London by Britten Sinfonia and tenor Nicholas Mulroy entitled Three Landscapes for oboe quartet and voice set to poems of Laurie Lee, Clifford Dyment and WB Yeats.
Jacqueline plays on a Nicolo Amati violin, from 1672.