Arcadia 2016

'At Home and Abroad'
Music for baritone, reciter, strings and piano.
An array of exiles - voluntary and enforced - travellers and gypsies together with those who stayed at home and with a sub-plot of poets - George Herbert, Matthew Arnold, Lord Byron; Emperors and dictators - Napoleon, Francis the Second, that little corporal; the cast for the Seventh Arcadia Festival is an extraordinary list of characters and all sorts of intriguing connections and intersections. These many currents and reverberations will be explored in concerts, film and discussion at venues known for their beauty and atmosphere.
Hear a world class singer and instrumentalists and meet two of the UK's finest living composers in this cornucopia of creative energy.
Link to Herefordshire Live article on Arcadia 2016

This Year's Arcadians
Click on the names for biographies.
Violin: Thomas Bowes
Violin: Patrick Kiernan
Viola: Louise Williams
Cello: Sally Pendlebury
Piano and composer: Eleanor Alberga
Baritone and reciter: Jeremy Huw Williams
Composer: Adam Gorb
Piano: Peter Evans
Arcadia event 1
7.30 pm Wednesday 28th September at Community Centre, Leintwardine SY7 0LB
"at the Haunted End of the Day" - Tony Palmer's penetrating and moving film tribute to William Walton.
More...Arcadia event 2
Arcadia event 2
7:30 pm Thursday 29th Sept, The Sun Inn Leintwardine SY7 0LP
Taster Concert and a chance to be introduced to some of the music and players in this fun and free event.
Arcadia event 3
7:30 pm Friday 30th Sept, St Mary Magdalene Leintwardine SY7 0LJ
Haydn String Quartet op 76 no 'The Emperor', Barber String Quartet no 1 (includes the famous Adagio), Eleanor Alberga new work for Baritone and String Quartet, Walton String Quartet
Arcadia event 4
3pm Saturday 1st Oct, Aardvark Books Brampton Bryan SY7 0DH
Discussion on Byron, Schoenberg, exile and the historical context of the festival.
Arcadia event 5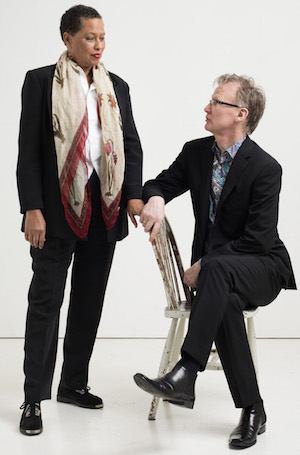 7:30pm Saturday 1st Oct, St Michael and All Angels Kingsland HR6 9QH
Walton Piano Quartet, Schoenberg 'Ode to Napoleon, Ravel Tzigane, Elgar Piano Quintet.
Arcadia event 6
4 pm Sunday 2nd Oct, St Giles Downton SY8 2HU
Elgar String Quartet, Adam Gorb String Quartet no 1 (2001), Barber Dover Beach, Haydn String Quartet op 76 no 5
See all events in Facebook where you can also comment
Arcadia 2016 Reading list
Links with background notes on this year's Arcadia poets
Mathew Arnold
The Guardian
Poetry Foundation
Byron
Poetry Foundation
Wiki
Napoleon Series
George Herbert
Poetry Foundation
Links to BBC background notes on some of the composers:
Elgar
Barber
Schoenberg
Walton
Haydn
Ravel